We are throwing a first birthday party for my youngest in a few weeks, and even though it will be just family, I still wanted a theme. Since she has been such a sweet and easy baby, I immediately though of a bee and flower theme. Of course I wanted to make something a little special for the event, and for her first birthday photos, so I made these matching daisy floral crowns for her and her sister.
This crown was so easy to put together and is completely adjustable. I figure that way the girls and I can wear them for years to come! To make your own, all you need is:
– silk flowers of your choice
– satin or lace ribbon
– hot glue
– pliers to cut the wire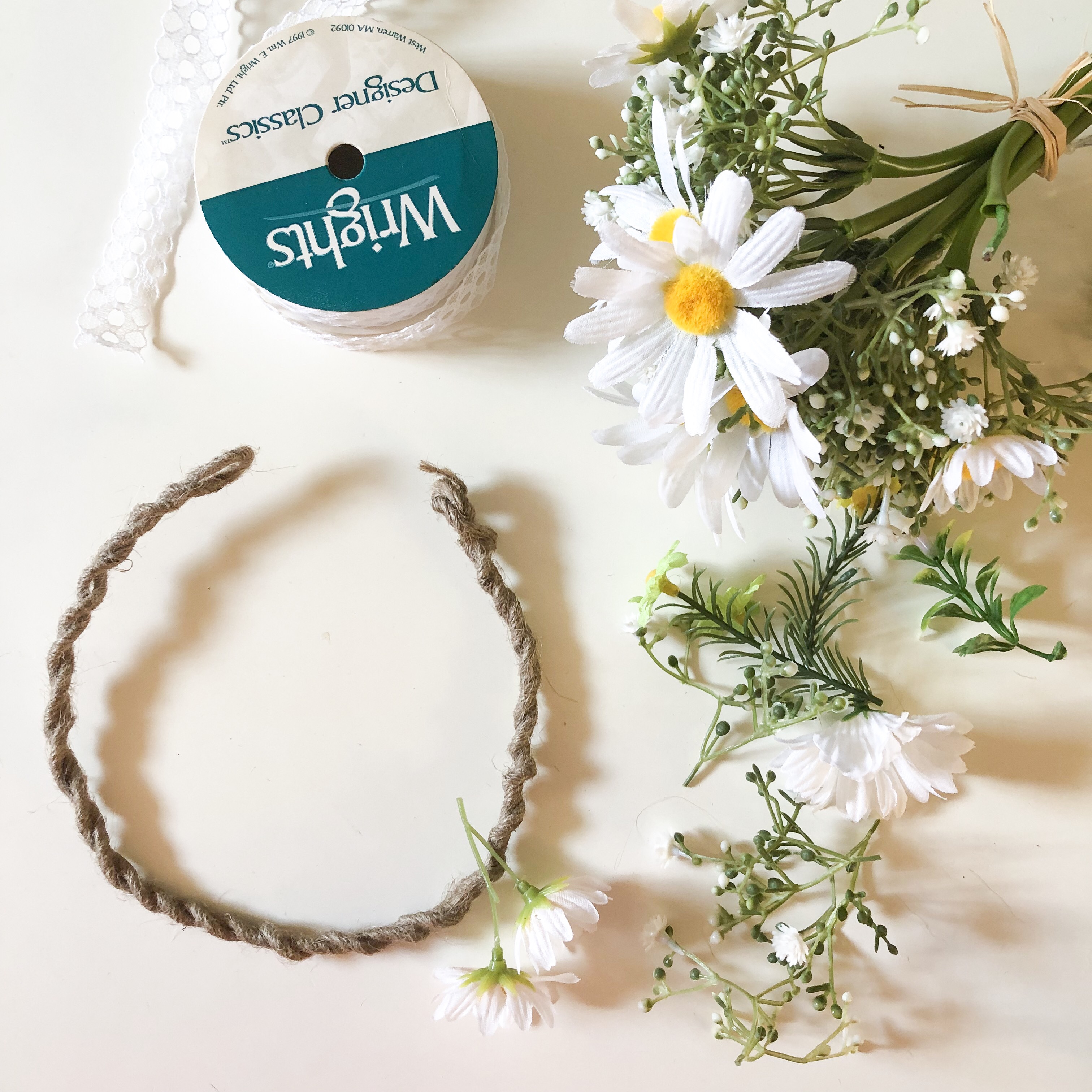 Start by forming the crown out of wire. I was originally going to wrap wire with twine or yarn to make it look clean and cover any sharp edges, but discovered this twine wrapped wire in the floral isle at Michaels. It was super affordable, soft enough to bend, but still sturdy to not lose its shape. Use a length of wire, fold it in half leaving a loop on one end and twist all the way to the opposite end. Make a loop at the opposite end by overlapping the wire and twisting it onto itself. I guessed the size of my daughters head, but if you really want to be precise, measure the circumference and double that length. Form the wire into a circle or crescent shape by bending it.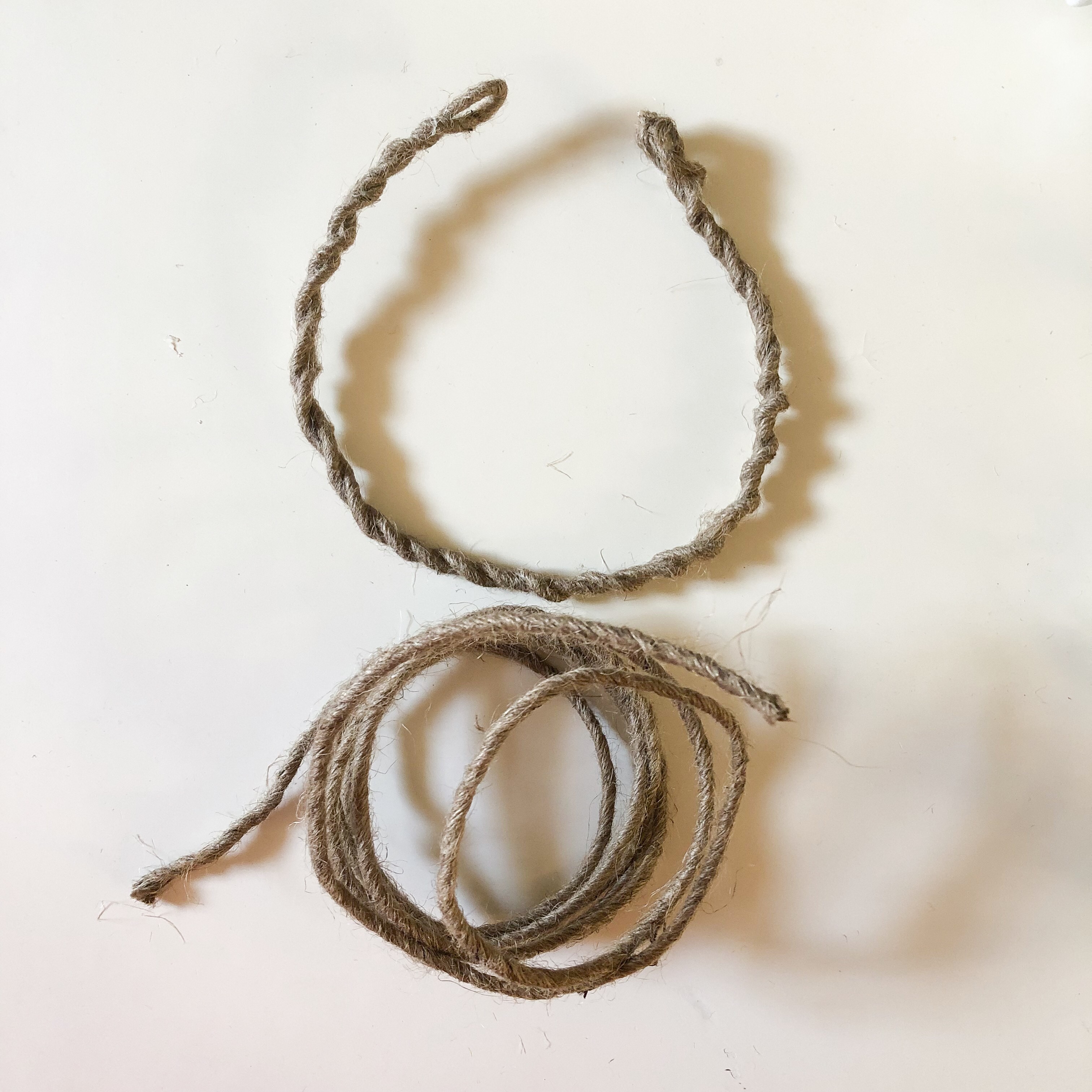 Using hot glue, attach ribbon to the ends. I pulled the ribbon through the loops on the ends, and wrapped it around a few times, gluing in multiple places. This is what makes the crown adjustable, but if you want to make the crown one size, simply skip this step and twist the ends of wire together into a circle.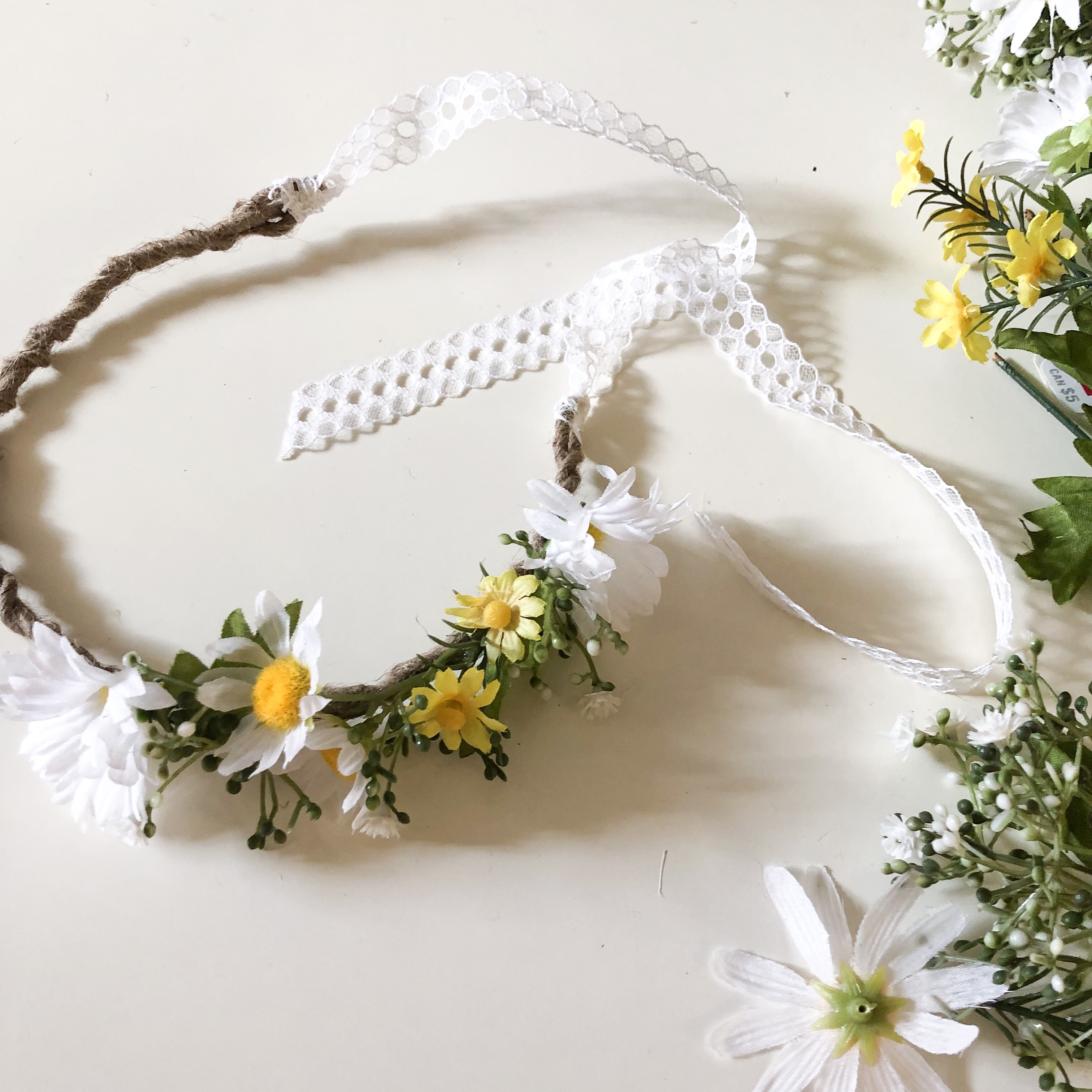 Start glueing on your silk flowers. I used a mixture of daisies, baby's-breath and small wildflowers. Most flowers I purchased at Michaels, but the larger daisies I found at the dollar store. Starting at the center, glue flowers and leaves layered one on top of the other all the way to the ends of the crown. Use pliers to help hold small stems in place so you don't burn your fingers.
That's it! I made 2 crowns and they took maybe an hour and a half total to finish. The girls wore them for our mini first birthday/family photoshoot with Shabana B Photography, and I'm thrilled with how they look in the photos! Want more DIY and craft inspiration? Check out my tutorial for Mouse Ear Headbands, and follow me on Instagram and Pinterest to see all my projects.