These simple cinnamon ornaments will bring festive cheer and make your house smell amazing! I made these with my Kindergarten students 5 years ago and decided to give them a try again with my girls. It's the weirdest recipe ever, but makes the cutest ornaments that look like gingerbread cookies. Even better, mixing and kneading the dough is such a fun sensory experience for kids.
Here's what you need to make your own cinnamon ornaments:
– 3/4 cup plain applesauce
– 1 cup ground cinnamon, plus more for dusting
– 2 tbsp white school glue
In a small bowl, measure out the applesauce, cinnamon and glue. Stir with a spoon until all the cinnamon is moistened. Sprinkle cinnamon onto your work surface and knead the dough until smooth. I let my 3 year old go to town squishing and playing with it. Just make sure your young kids don't try to eat it! (Although, who are we kidding, I'm sure most kids have eaten glue at least once in their lives hahaha).
Form the cinnamon dough into a ball and roll out using a rolling pin dusted with cinnamon. If you notice the dough is cracking and doesn't look smooth it probably hasn't been kneaded enough, so squish it back into a ball and play with it some more!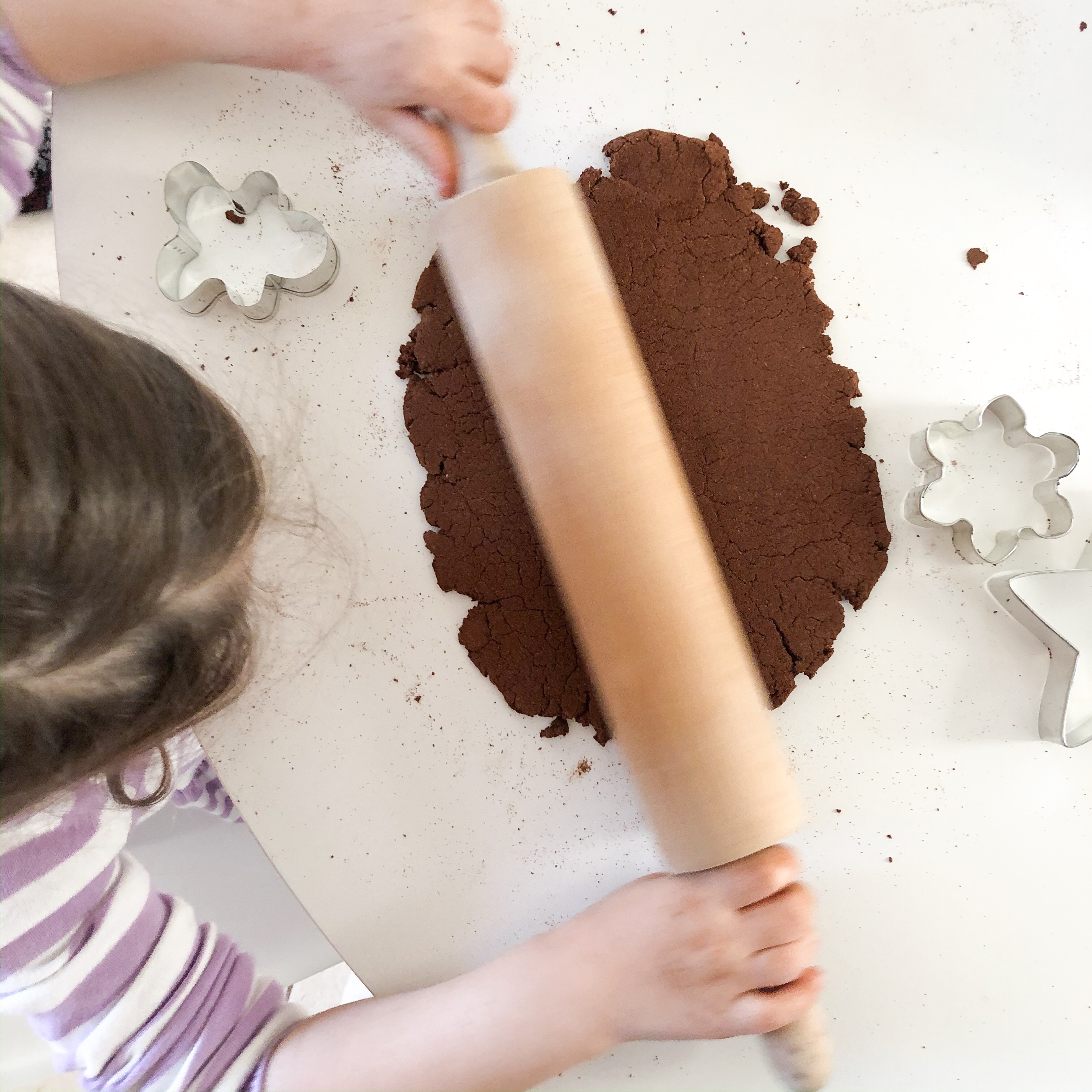 Roll the dough out at least 1/4″ or thicker. Thinner may make the ornaments too delicate when dry. Cut out the ornaments using Christmas cookie cutters of your choice. My daughter chose snowflakes, mittens, gingerbread men, and stars. Repeat the process by gathering the scraps of dough, rolling and cutting out more shapes until you've used as much of the dough as possible.
Lay the cut out shapes on a baking sheet and use a drinking straw to punch a hole in each. You can clean up the edges of your shapes by using your finger to gently pat down any rough looking areas.
Allow the ornaments to dry for 48 hours or until they are a light uniform colour. If the centers are still dark and wet looking, give them more time. I rotated ours a few times each day for 2 days and left them near a vent on the floor.
Once dried, I decided to jazz mine up with some glitter. I used Aleene's Tacky Glue and super fine glitter. I used my fingers to spread on an even layer of glue (a paint brush would work great, but my fingers were easier), then sprinkled on the glitter. Once the glue is completely dry loop a pretty string or ribbon through the hole or thread them onto a garland.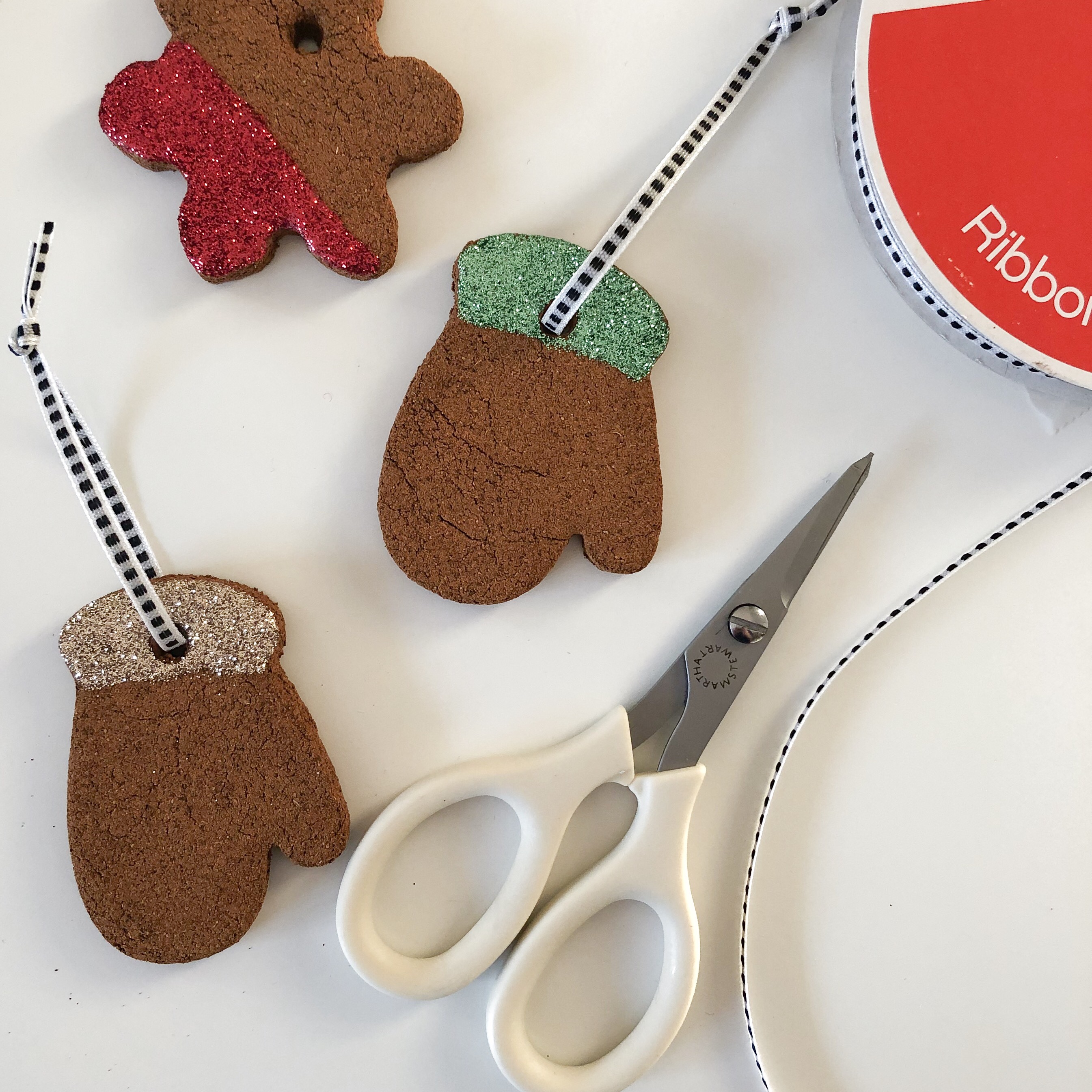 That's it! I will be adding some of these to our Christmas gifts this year and hanging the rest on our tree. Want more DIY Christmas ideas? Check out my Pinterest page and be sure to follow me on Instagram.