Winter is upon us here in Ottawa. The furnace hasn't been on for long, but I'm already noticing dry skin on both myself and the girls. Ever since giving birth my skin has changed a lot. I suddenly have eczema which I've never had in my life! And it looks like my youngest has it too, especially over the winter months.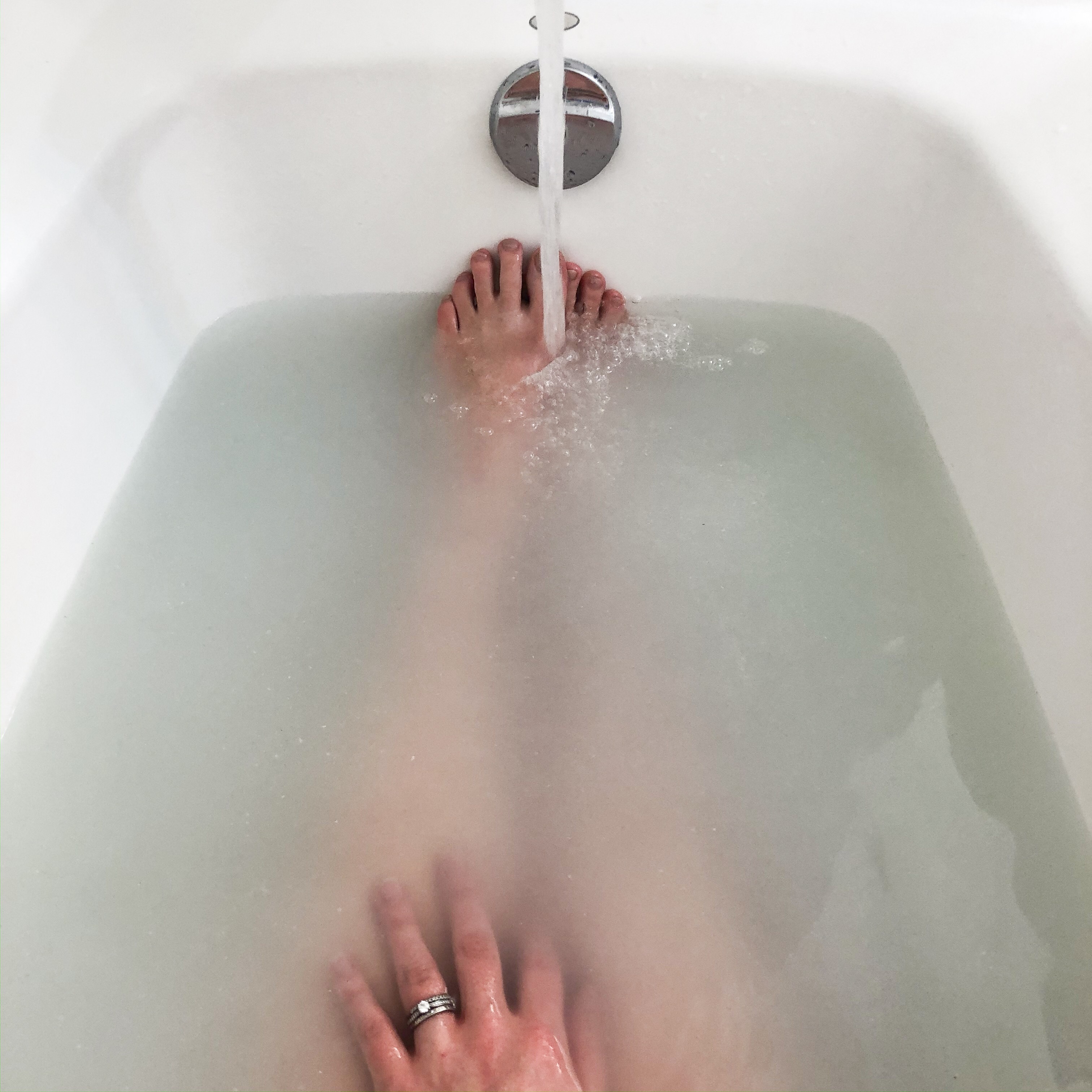 In an effort to keep us all soothed and to retain some moisture in our skin, I concocted this milk bath mixture adapted from a few recipes I found online. It's similar to the Aveeno Oat bath packets you can buy in store but with the addition of powdered milk. This bath mix is super easy to make. You can also double the recipe and store it in an airtight container for months.
Ingredients:
2 cup oatmeal
2 cup whole fat powdered milk
1/2 cup baking soda
*Optional – 12-15 drops essential oil
Start by grinding the oatmeal in a food processor or magic bullet. I used my magic bullet and worked in batches. You can probably also buy pre-ground oat flour, but this was easier for me since we always have oats in the house. Pour the ground oats into a medium jar.
Add in the powdered whole milk and baking soda. I found powdered whole milk at Bulk Barn. Powdered milk is available in most grocery stores, but it's usually powdered skim milk. You need the fat of whole milk for maximum skin hydration!
Tighten the lid on the jar and give it a good shake until combined. You can also add in some drops of essential oil at the end, seal the jar and shake it up again. I added lavender oil to the batch I made.
That's it! Scoop 1/4 cup – 1/2 cup into your warm bath water and mix it around when you get in. I've used the powder myself and was surprised how soothing it felt! I get itchy legs in the winter and this not only soothed the itch, but left my skin feeling moisturized after my bath. I've been sprinkling it into the girls' baths a few times a week and notice their dry patches look less irritated and their skin feels super hydrated.
*Be sure to rinse out your tub after using. The mixture may make your tub slippery and you may have small bits of oats left behind.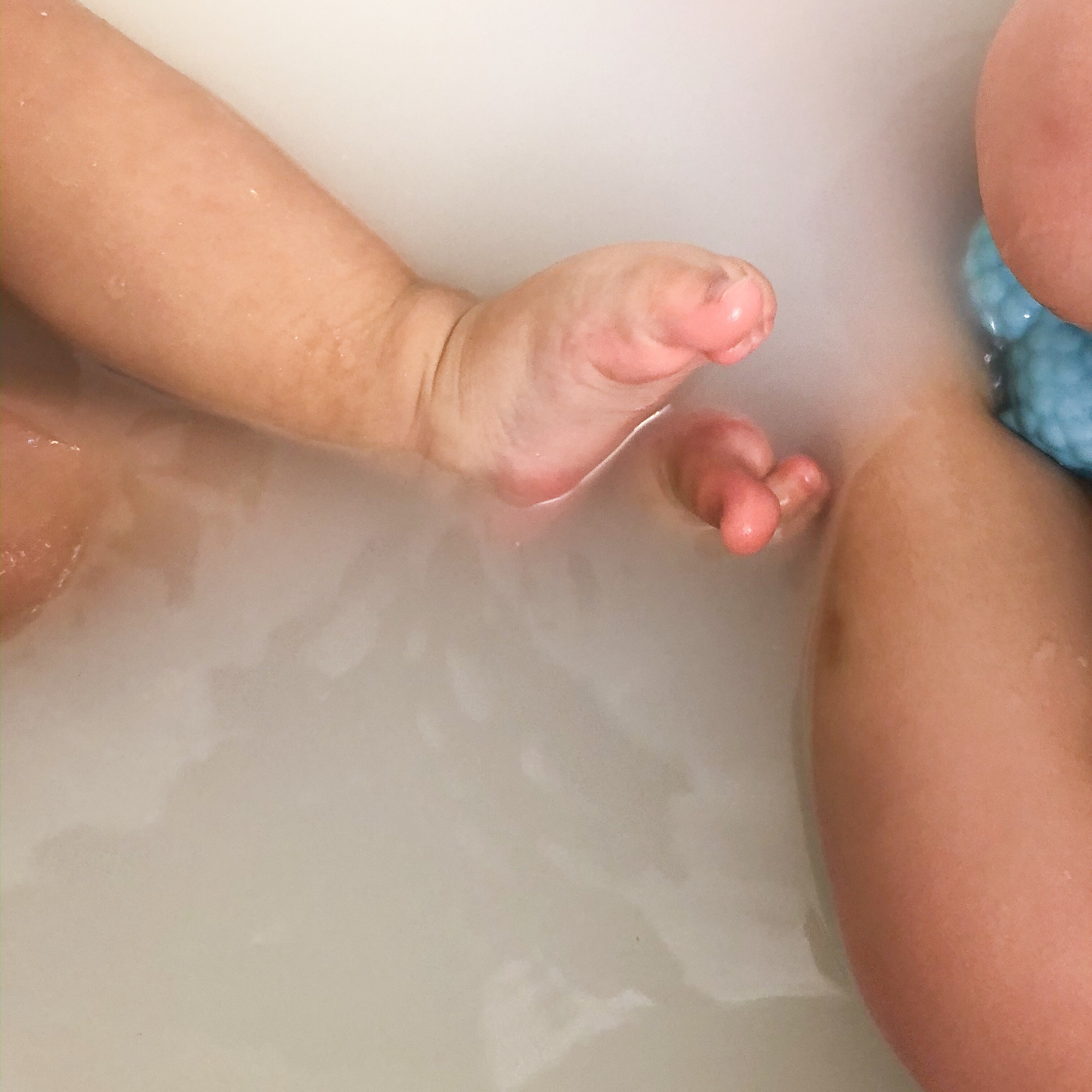 Want more DIY bath and beauty projects? Check out my Homemade Beeswax Lip Balm and don't forget to follow me on Instagram and Pinterest.