I've wanted one of these cute stenciled doormats for a while. They have been popping up everywhere lately and can be a little pricey. Naturally, I saw this as an opportunity for a new DIY project. I wasn't sure how successful I would be, but was surprised by the results. Creating a simple stenciled doormat is actually pretty easy!
I started with a plain doormat from IKEA. They have two different sizes and are super affordable. I opted for the larger 2′ x 2'11" mat for $13.99.
Supply list:
– IKEA Trampa 2′ x 2'11" door mat
– paper stencil (see below for downloadable pdf)
– X-acto knife
– masking tape
– paint brush
– Minwax aerosol polyurethane in satin
First you need a stencil. I wanted my doormat to say "hi" and "bye" in a simple font. I typed each word and made the font size as large as could fit horizontally on standard letter sized paper.
Want a copy of the stencil I used? Type your email below and I will send a pdf straight to your inbox!


Print both pages and cut the letters out with an X-acto knife. Don't throw out the center of b and e, you will need to tape those down before you start stenciling. I really wasn't sure if this would work well enough as a template, but it totally did! If I were to do it again, I would print on cardstock to give the stencil a little more durability, but it's totally doable on regular paper.
Next, tape the stencil onto the bottom opposite corners of the doormat. I wanted one side to say "hi" and the opposite side to say "bye". I used the paper as a guide and taped it lined up with the corner. I also put a few pieces of looped tape underneath to keep the stencil from wiggling while I was painting.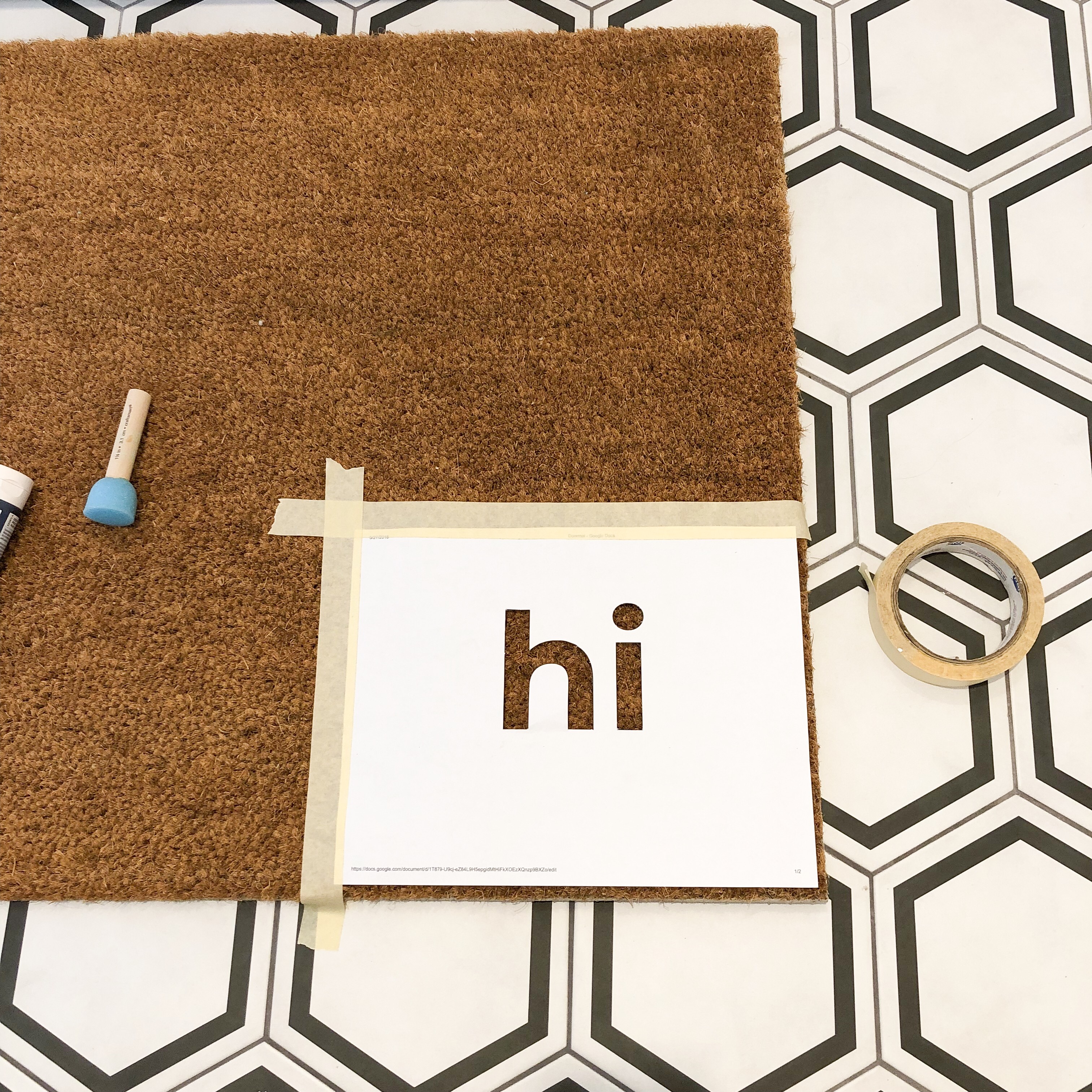 Using the paint colour of your choice, begin painting the inside of your stencil. You will have to press your brush into the bristles of the mat to get a solid and clear looking letter. Hold the stencil in place and make sure that you are not angling your brush under the paper so that the edges stay nice and sharp. Peel your stencils off and allow the paint to dry really well. I waited 24 hours just to be sure.
Before using your mat, spray a few thin coats of satin polyurethane over the painted areas. This will keep the paint from wearing off by giving some extra protection.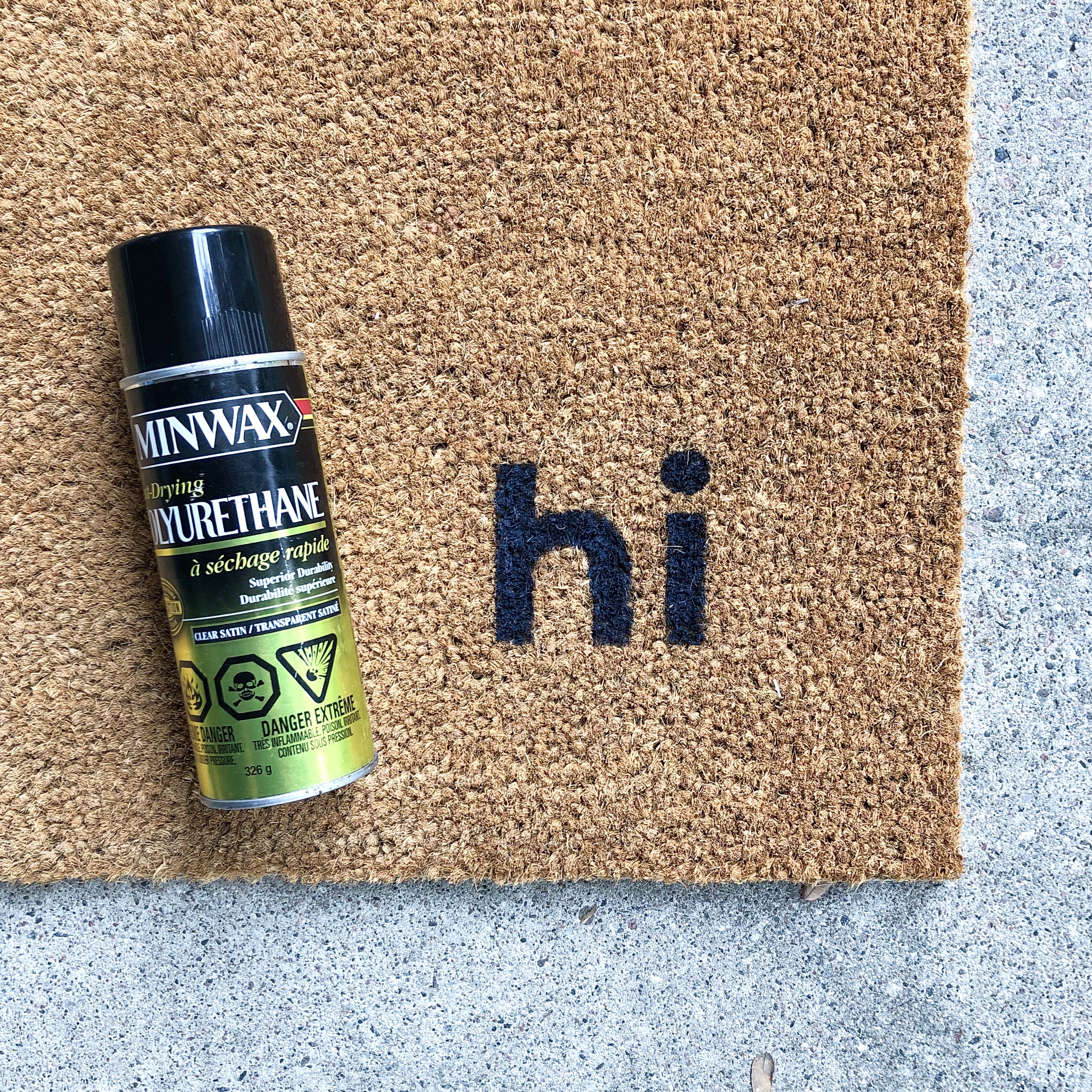 I layered my finished doormat outside my front door with a small cotton rug I found at HomeSense. I'm so happy with how it turned out, I will probably be making more, especially ones for the holidays.
Want more DIY and craft projects? Don't forget to follow me on Pinterest and Instagram and sign up for my newsletter for more inspiration, projects, and ideas.