My husband and I will be married for 5 years this summer. I don't know how, but time is just flying by! We met over 14 years ago while working part time jobs at Quizno's Subs. We went to university, found our first real jobs, moved out of our parents houses, and became adults. He asked me to marry him Canada Day 2012 and of course I said yes!
We wanted to pay for the wedding ourselves, but wanted it to be unique and on a budget. So we saved our money and I spent two years planning, creating and DIYing as much as I could. To this day, our wedding is still the project I am most proud of. Here are some of the things I created for our ceremony and reception.
We were married outdoors at the Perth Parkside Inn and Spa. They have a beautiful garden and deck that we used for the ceremony. I tied ribbons into the trees surrounding the space and used a white table from our house for us to sign the paperwork.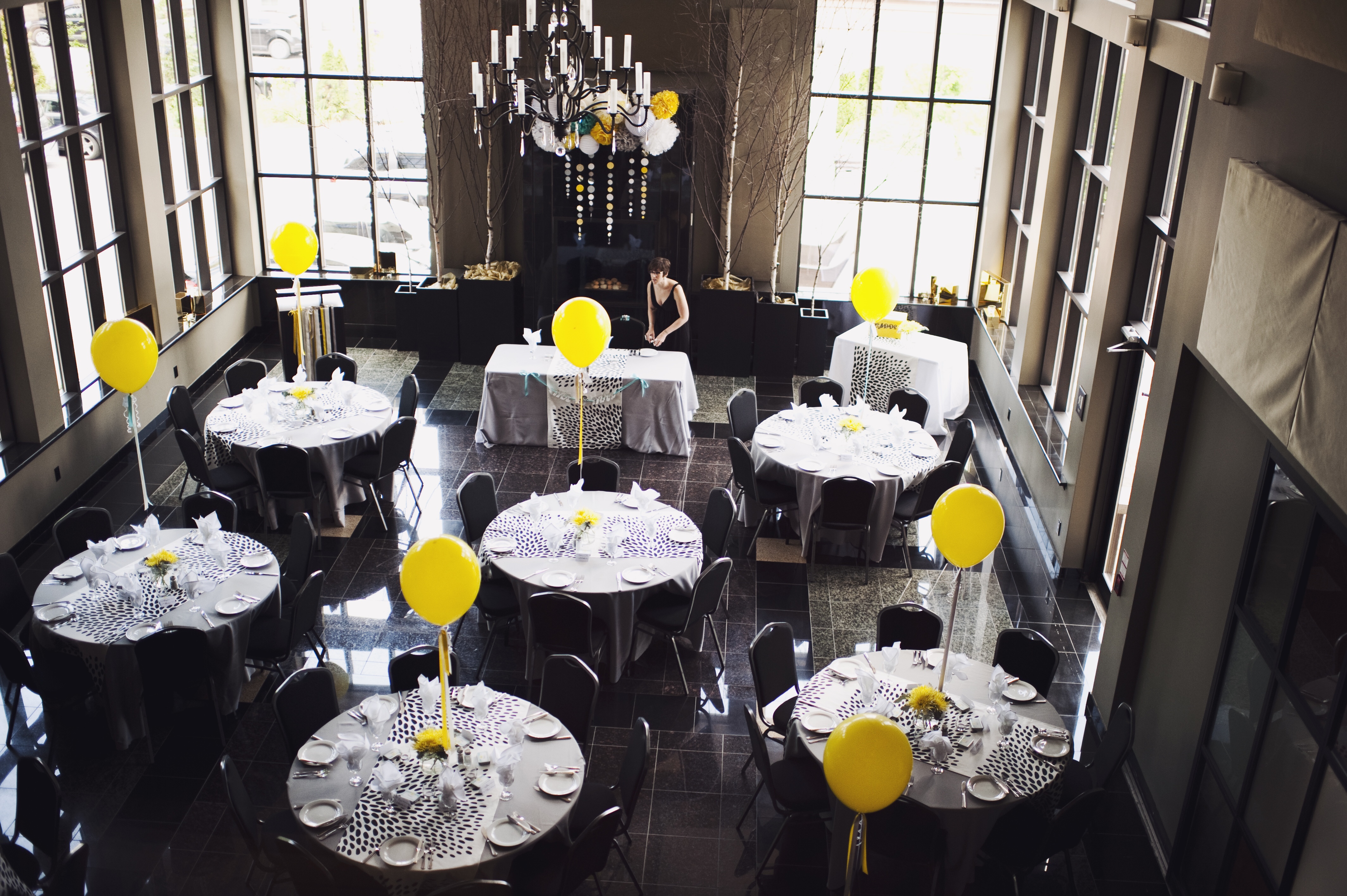 The reception was held indoors in a beautiful room with tall windows. I used balloons as centerpieces and tied the table numbers to them. Each table had a runner I sewed with my mom from fabric we purchased at IKEA. I wrote the place cards by hand and each guest had a tin of mints with a label we designed.
I made tissue paper flowers from dollar store paper that I dip-dyed with yellow and grey Rit dye. They hung over our table and the dessert table along with gold paper disks that I sewed together into hanging garlands.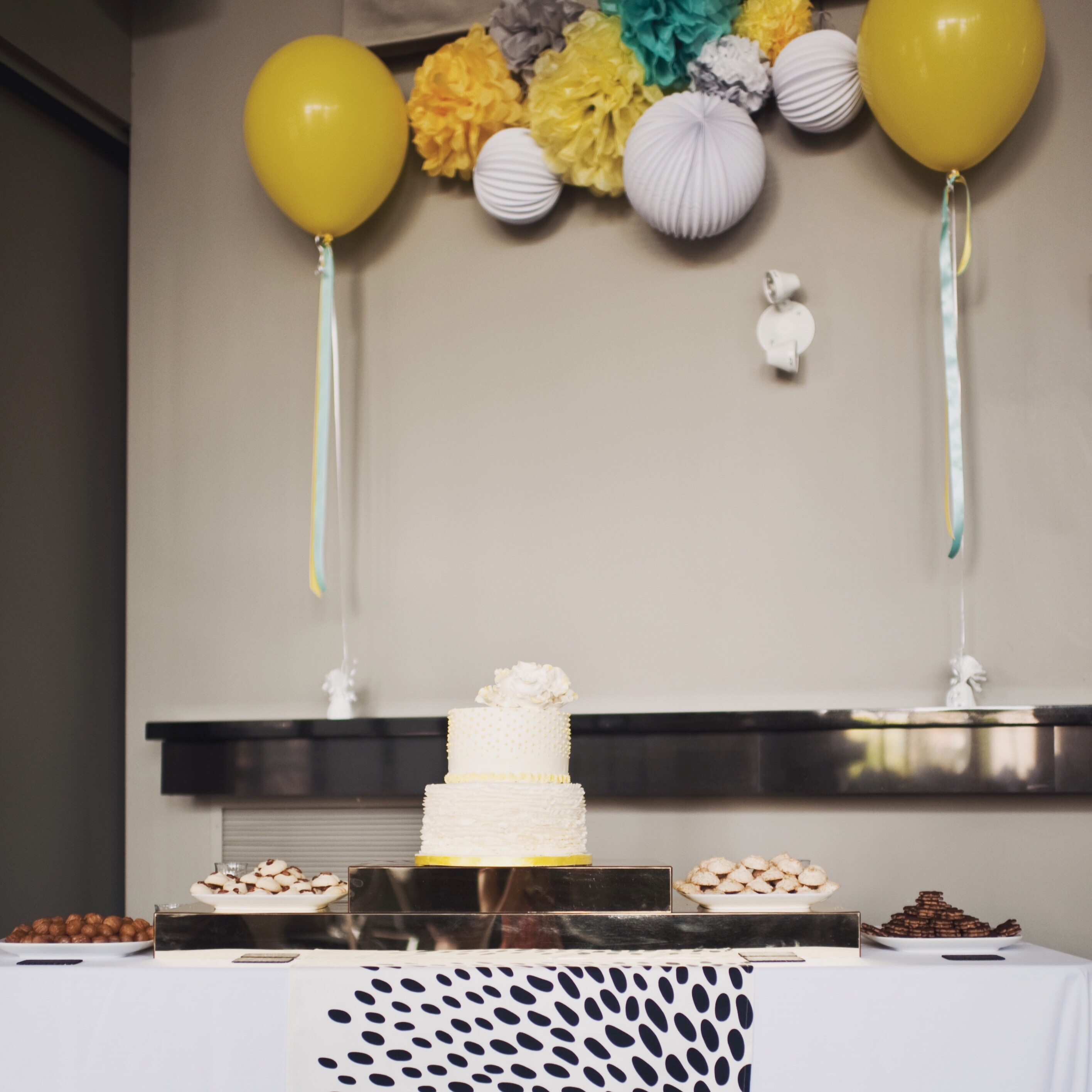 I created the letters A & L from cardboard and glued on foiled paper. They decorated the bar area along with more balloons and golden paper garlands. I put candles in tall vases around the room along with golden mirrored boxes my sister saved from the clothing store she worked at.
I wanted a different type of guest book, so we used Jenga pieces for guests to leave messages on. I painted a wooden box to store and display the pieces once they had been signed.
The wedding was everything I wanted. It suited our personalities, was intimate, and was my ultimate DIY project.
Today we have 2 beautiful daughters, a perfect home, and jobs that make us happy. He is my best friend, and every day I feel so lucky to have him in my life. I am living my own little fairy tale and I am so grateful to have met him all those years ago. I married my soul mate, and I can't wait for our next 50 years together.
Photography by Ottawa Wedding and Portrait Photographer, Shabana B Photography. You can find more of my DIY projects and inspiration on Pinterest and Instagram.